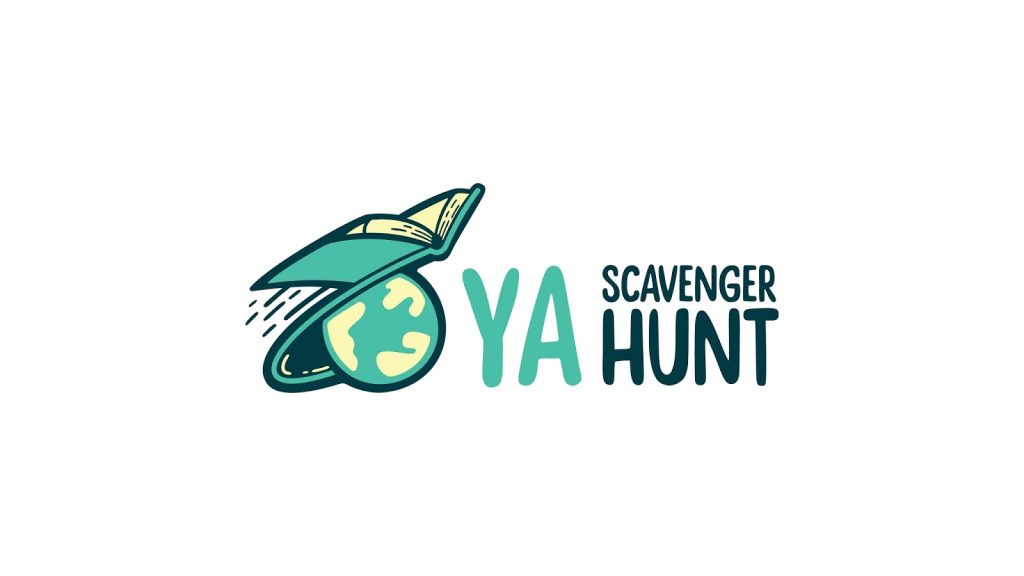 Welcome to YA Scavenger Hunt! This bi-annual event was first organized by author Colleen Houck as a way to give readers a chance to gain access to exclusive bonus material from their favorite authors…and a chance to win some awesome prizes! On this hunt, you not only get access to exclusive content from each author, you also get a clue for the hunt. Add up the clues, and you can enter for our prize–one winner will receive one book from each author on the hunt in my team! But play fast: this contest (and all the exclusive bonus material) will only be online for 120 hours!
Go to the YA Scavenger Hunt page to find out all about the hunt. There are SIX contests going on simultaneously, and you can enter one or all! I am a part of the BLUE TEAM–but there is also a red team, a gold team, a green team, a purple team, and a pink team for a chance to win a whole different set of books!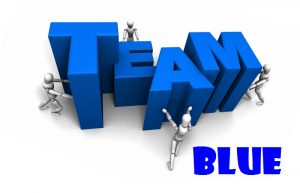 If you'd like to find out more about the hunt, see links to all the authors participating, and see the full list of prizes up for grabs, go to the YA Scavenger Hunt page.
SCAVENGER HUNT PUZZLE
Directions: Below, you'll notice that I've listed my favorite number. Collect the favorite numbers of all the authors on the blue team, and then add them up (don't worry, you can use a calculator!).
Entry Form: Once you've added up all the numbers, make sure you fill out the form here to officially qualify for the grand prize. Only entries that have the correct number will qualify.
Rules: Open internationally, anyone below the age of 18 should have a parent or guardian's permission to enter. To be eligible for the grand prize, you must submit the completed entry form by Sunday, April 8, at noon Pacific Time. Entries sent without the correct number or without contact information will not be considered.
SCAVENGER HUNT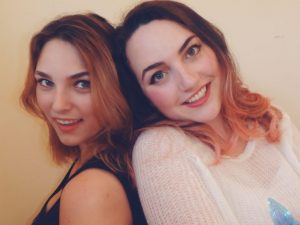 Today, I am hosting Leah and Kate Rooper on my website for the YA Scavenger Hunt! Leah and Kate Rooper are sisters who live on beautiful Vancouver Island, BC. Ever since they were little, they have loved playing make-believe. Now even as "grown-ups", they play make-believe every day in the stories they write. When they're not glued to their laptops, Leah and Kate are both studying Elementary School Education at university and run their own small business, a princess party company, Fairytale Island Princess Parties.
Find out more information by checking out the author website or find more about the author's book here!
EXCLUSIVE CONTENT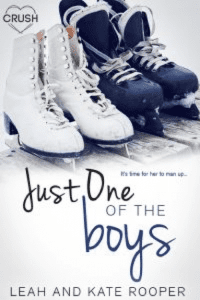 Alice Bell has one goal: to play for the elite junior hockey team the Chicago Falcons.
But when she's passed over at tryouts for being a girl, she'll do anything to make her dream a reality…even disguising herself as her twin brother. With her amazing skills on the ice, Alice is sure she'll fit in easily. That is, until she starts falling for one of her teammates…
Hayden Tremblay, star of the Falcons, can't keep himself out of the penalty box.
Constantly living in the shadow of his older brother, Hayden's losing his passion for hockey. But when he gets shown up on the ice by the Falcons' new rookie, Hayden's determined to teach the kid a thing or two. Little does he guess that "Al's" surprises on the ice are just the beginning…
As our bonus content, Leah has drawn hockey cards of Alice Bell and Hayden Tremblay! Be sure to keep an eye on our Instagram @leahkatewrite for more cards coming soon, including characters from our new book JUST ONE OF THE ROYALS!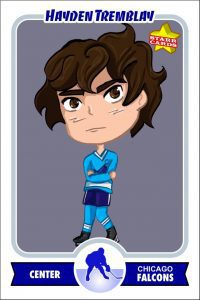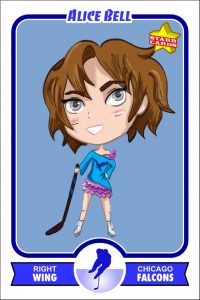 And don't forget to enter the contest for a chance to win a ton of books by me, Leah and Kate Rooper, and more! To enter, you need to know that my favorite number is 50150. Add up all the favorite numbers of the authors on the blue team and you'll have all the secret code to enter for the grand prize!
CONTINUE THE HUNT
To keep going on your quest for the hunt, you need to check out the next author, Matthew Phillion, by going here!
Share with your friends!
by
by